Free Art Fridays – Toilet Tissue Roll Wall Art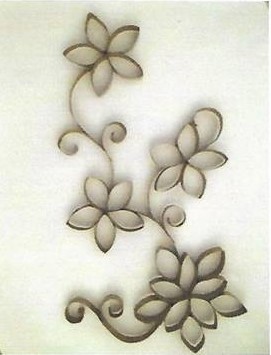 Waste Not, Make Art! Twice a month in the Friendship Free Library Community Room. Join us Friday, August 10th from 7:15-9:00 p.m. for Toilet Tissue Roll Wall Art. Students will learn to create unique wall art designs using cut sections of toilet tissue rolls. There is no cost for the class, and participants need not bring any materials with them.
Registration required. Please call (585)973-7724 or stop in to sign up.
Children under the age of 12 must be accompanied by an adult.
Classes are taught by Ali McCarthy.
This project is made possible with funds from the Decentralization Program, a regrant program of the New York State Council on the Arts with the support of Governor Andrew M. Cuomo and the New York State Legislature and administered by Tri-County Arts Council.