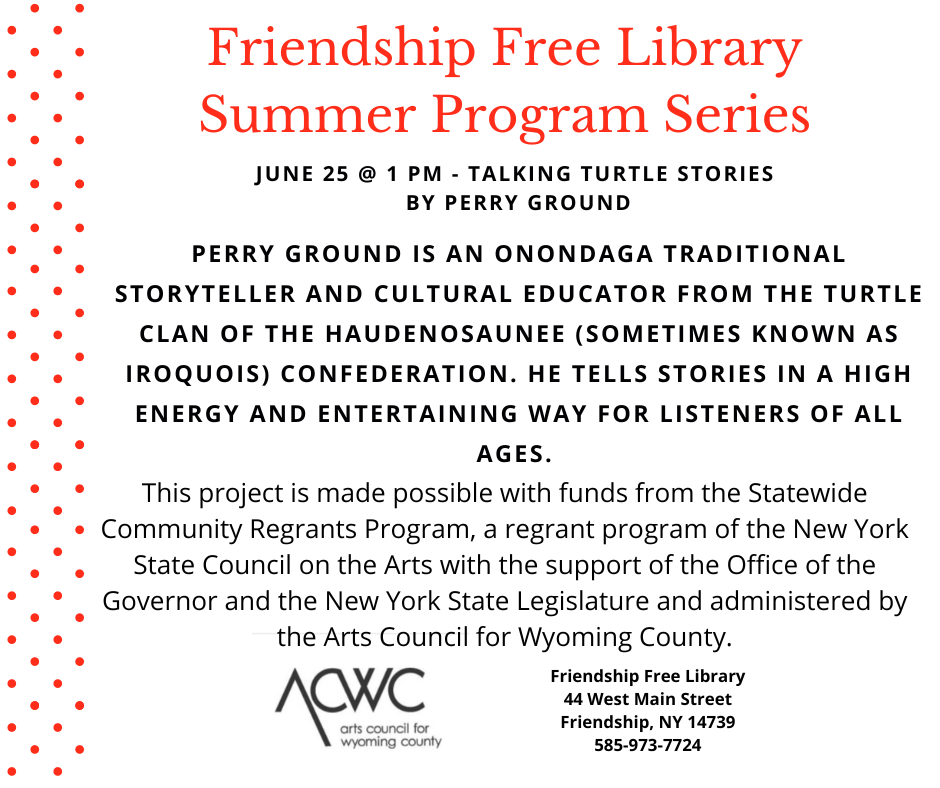 June 25 @ 1 pm – Talking turtle stories by Perry Ground
Perry Ground is an Onondaga Traditional Storyteller and Cultural Educator from the Turtle Clan of the Haudenosaunee (sometimes known as Iroquois) Confederation. He tells stories in a high energy and entertaining way for listeners of all ages.
We hope to see you there!
This project is made possible with funds from the Statewide Community Regrants Program, a regrant program of the New York State Council on the Arts with the support of the Office of the Governor and the New York State Legislature and administered by the Arts Council for Wyoming County.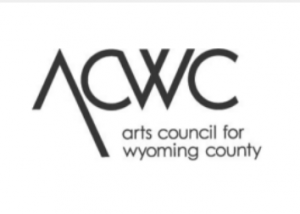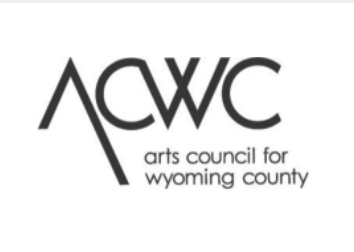 First Summer Program: Talking Turtle Stories